BUNJURGEN Charbray Cattle Stud.
Est. 1998
---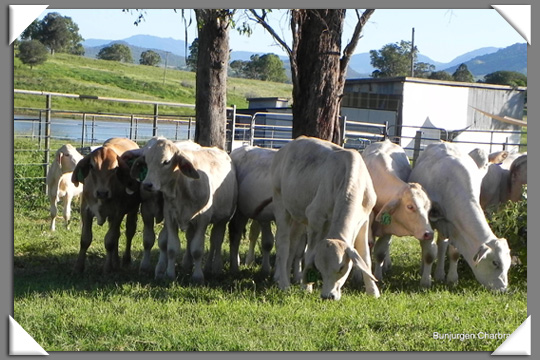 Bunjurgen Charbray heifers.
Our heifers are looking great and ready to go to a new home.
They are all very quiet and have been treated with 3 germ blood, 7-1 and are not a PI for pesti-virus.
All heifers have had injections of multi-min, Vitamin B12 and A,D&E vitamins.
Delivery is available in SEQ in Bunjurgen Charbray truck. Inspection any time can be arranged.

Z618-1
Request Whole Life Record

XI4-10
Request Whole Life Record

YF26-3
Request Whole Life Record